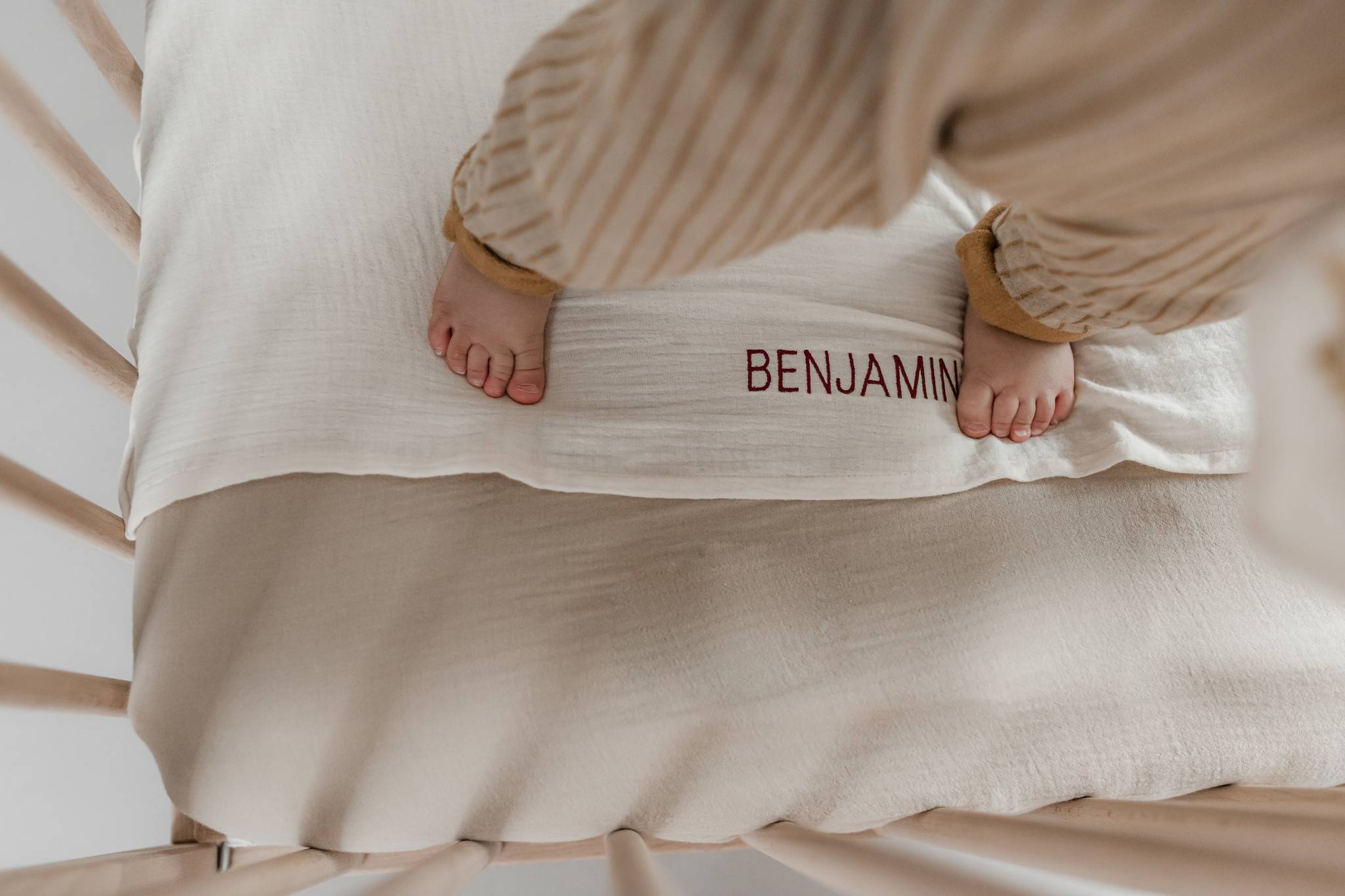 ATELIER POMME x Rosa de Weerd
A dream of a collaboration that hopefully many children will literally enjoy dreaming.

CHUNKY BLANKETS
Our all-time favorite: the CHUNKY BLANKET. This mega-soft blanket made with love for in the most beautiful cots and cribs. Amazing to snuggle in and to stay warm and comfy. Made from 100% organic muslin cotton. A number one must have! On the go, take it i
LET'S SPOIL YOURSELF

OOOH LÀ, LÀ !

Especially for you, because if anyone can be spoiled, it's you. From the most beautiful jewelry to a personalized sweater, coffee on the go cups (we can't live without) and cool mom items. Have fun browsing and buying, pass on the hint.
OUR PETIT, HUGE AND GIANT HEROES

Van een teddy blanket tot een mega zachte chunky blanket: hier vind je alles voor snuggles en cuddles en om lekker warm te blijven. Dekens met liefde gemaakt voor in de mooiste wiegjes, co-sleepers of baskets.

DISCOVER NOW

BATH & CARE

Al onze lievelings verzorgingsproducten voor baby en mama vind je hier. Natuurlijke zepen en olie's met een geur die je jezelf blijft herinneren, veilige bijtspeeltjes, stijlvolle spenen en onze eigen superzachte verschoningsmatjes voor on the go.

DISCOVER NOW

DEAR MOMMY'S

If anyone can be spoiled, it's you. De leukste sieraden, personalized sweater of coffee on the go beker (we can't live without) en heb je een bad hair day? Draai je haar in een perfecte imperfecte rommelige knot met een scrunchie.

DISCOVER NOW